WHAT IS AMERICAN SPIRIT PRESS?
"The War for Independence which founded our nation is over, but the American Revolution goes on because it is a spiritual revolution of global dimensions. Our revolution is unique in history: the proclamation of liberty for all, individual sovereignty, inalienable rights, equality of moral worth and social opportunity, self-determination, justice under the rule of law, and human dignity for all, derived from God and guaranteed through constitutional republican government of the people, by the people and for the people—all for the purpose of enabling us to find individual and collective happiness. Implementing that revolution is called the American Spirit."
— From America, Freedom and Enlightenment: An Open Letter to Americans about Patriotism and Global Society

American Spirit Press is a guide to understanding the American Revolution and its importance for modern society. With the American Spirit guiding us, our world can become The United States of the World in a peaceful, benign and life-affirming manner which respects diversity while producing human unity, with freedom, prosperity and happiness for all.
WHO IS  JOHN WHITE?
JOHN WHITE is an internationally known author who writes about the human mind and spirituality and their relationship to social and political affairs. He has published 19 books, including
The Meeting of Science and Spirit, What Is Enlightenment?, A Practical Guide to Death and Dying, The Gulf of Tonkin Events—Fifty Years Later, The UFO Experience
and (for children)
The Christmas Mice
and
Santa's Climate Change Problem.
His forthcoming books are
The Pledge of Allegiance & The Star-Spangled Banner
and
Enlightenment 101: A Guide to God-Realization and Higher Human Culture.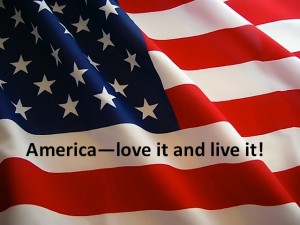 His writing has appeared in The New York Times, The Wall Street Journal, Reader's Digest, Esquire, Woman's Day, Saturday Review, Omni, Science of Mind, New Age and many other newspapers and magazines. His books have been translated into ten languages. He is also a contributor to The Patriot Post, The American Thinker and other on-line sites.